04 February 2023
Wates Group video demonstrates our social value impact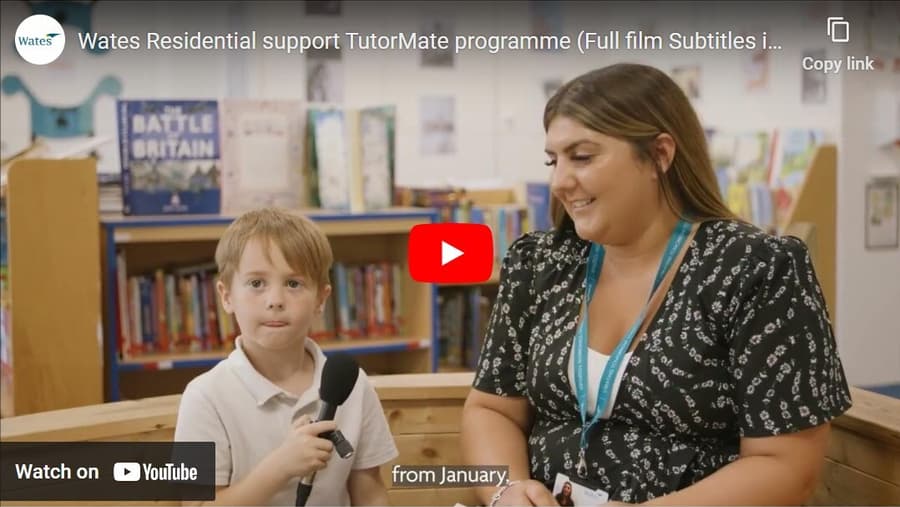 Wates Group chose to work with our programme (then known as TutorMate) as part of their commitment to deliver and demonstrate social value impact to Rother District Council for their work on the Blackfriars development in the town.
The first of many construction companies to join us, we are excited that Wates volunteers are supporting the Chapter One programme in East Sussex schools again in 2022-23!
HOW CAN COMPANIES GET INVOLVED IN CHAPTER ONE?

Our virtual, time-efficient, flexible model for volunteering will enhance your company's employee value proposition, whilst fulfilling CSR or social value commitments around education, social mobility and inclusion. Employees can:
- volunteer online directly from their desks with no travel
- make a direct impact on the lives of disadvantaged children
- support local communities across the UK
- improve their own well-being by helping others
- reconnect with your company's social purpose
If you're interested in joining us, we'd love to hear from you! You'll find out who we currently work with on our partners' page. You can contact us by emailing sarah.taylor@chapterone.org