28 June 2023
Why we chose to partner with Chapter One
'It's important, impactful and fun!' Louise Starling, Responsible Business & Social Impact Manager, at international law firm CMS
---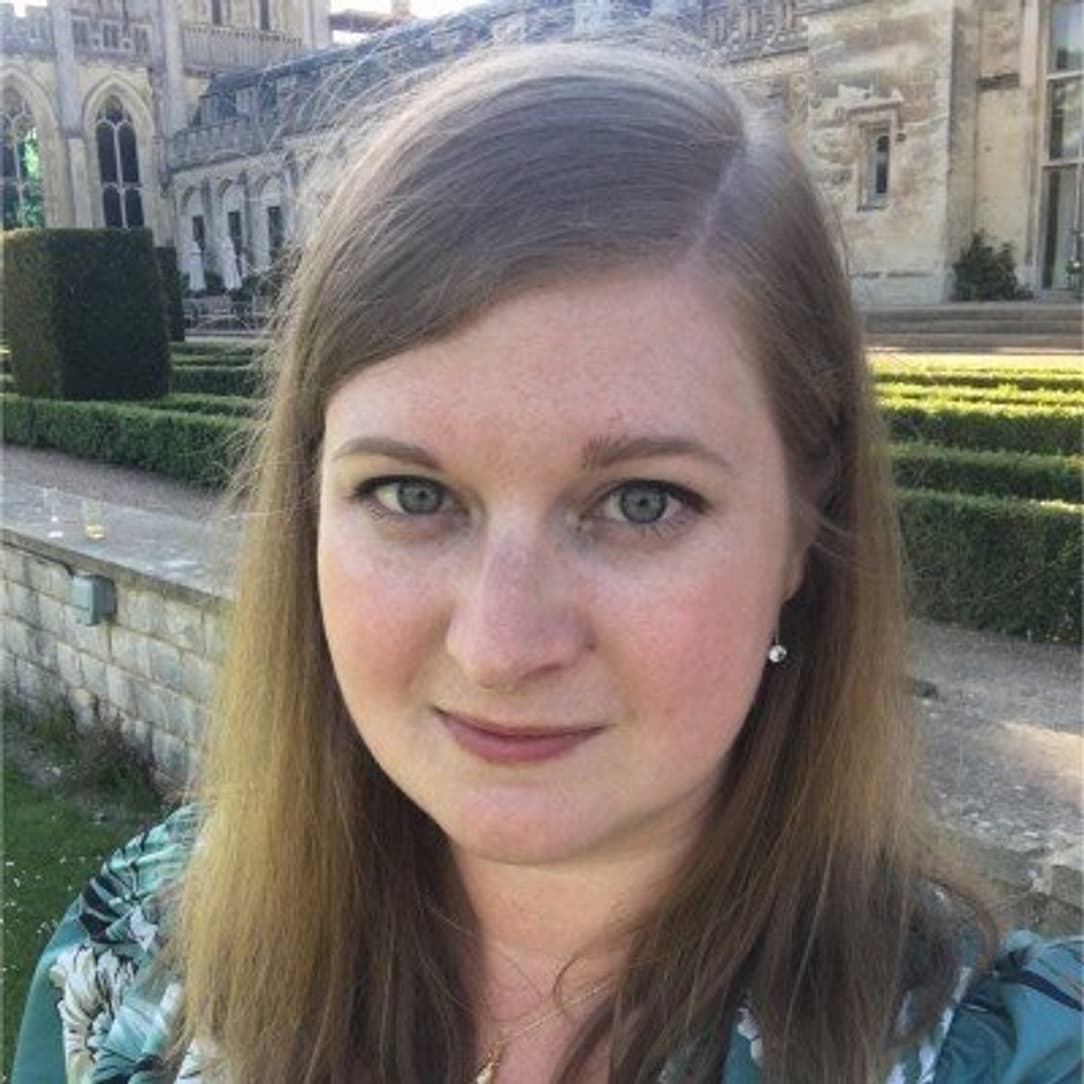 International law firm, CMS, have been supporting Chapter One since 2020. As well as providing financial support for the charity, CMS have enlisted dozens of employees, from all parts of the firm and at all levels. They read online for 30 minutes each week with 5- to 7-year-olds in social mobility cold spots across the UK. CMS have also helped Chapter One to launch the programme in new regions including Glasgow and Manchester. Louise Starling, Responsible Business & Social Impact Manager at CMS, and a Chapter One volunteer herself, explains why the partnership is so successful.

Why did CMS decide to support Chapter One? What were your criteria?
We started conversations with Chapter One in early 2020 as we were looking at ways to improve the reach of our social impact programme, allowing us to further engage with primary school children. The online nature of the programme was appealing and, of course, with the pandemic, we launched at a time when our in-person volunteering wasn't happening. The scheme has worked particularly well in a post-Covid environment too, where many people are working much more flexibly, and from home.

How does the Chapter One programme support your social impact strategy?
All of our social impact work is underpinned by our commitment to the UN Global Goals. One of the Global Goals we have chosen to focus on, and where we believe we can make the most impact, is Goal 4: Quality Education. Our people have a wealth of experience, knowledge and skills that they can share to support the development of others. By engaging with Chapter One and supporting the young people with the core skill of reading and literacy we can help prepare them for further education and the world of work. It also gives us a great opportunity to expose the young people we work with to the legal profession and the many jobs within it.

Did CMS want to support children in a particular region or school? If so, why?
We were keen to engage with children local to our offices, but the very nature of Chapter One means it doesn't matter where you are in the UK – you can log in wherever you are and help a child instantly, particularly those who might be in 'cold spot' areas. It's been nice to have schools we have supported year-on-year though – especially now we visit them for the introduction visit and end-of-year celebrations.

Where are your volunteers located in the UK? What kind of roles do they have?
We launched in September 2020 with a pilot group of 10 volunteers from our London office. For this academic year (2022-23) we have 40 volunteers from our London, Manchester, Sheffield and Reading offices. We also supported Chapter One to launch in Scotland this year and have another 20 volunteers north of the border from our Aberdeen, Edinburgh and Glasgow offices. Our volunteers come from across the firm including Partners, Associates, Trainee Solicitors and Business Support staff such as Client Services, Document Design, Business Development and IT.

How many volunteering days do you offer employees and why does CMS encourage volunteering?
We design and deliver a wide-ranging Responsible Business programme across the CMS offices to actively manage the firm's social and environmental impact. This ensures there is something for everyone to get involved in whether they want an ad-hoc activity or longer-term commitment, like Chapter One. Every person at CMS is encouraged to spend 50 hours each year on CMS volunteering and pro bono activities and they can also spend 8 hours on personal volunteering.

What do your volunteers think of the programme? How do they benefit?
Feedback has been really positive. For volunteers, it's a great opportunity to take a break from their regular work and to share their skills in a completely unique setting. Supporting a child with their literary and reading skills is a rewarding and positive experience for our volunteers. It also offers a chance for personal development and to contribute to the firm's Social Impact work.

How do you demonstrate the impact of the Chapter One programme internally and externally?
Many colleagues post about their volunteering on social media and we also spotlight Chapter One on our intranet. When the opportunity arises, we include details of our Chapter One engagement in various internal and external publications. Volunteers also have a dedicated Teams channel to share hints, tips and experiences. Chapter One also provides data on the number of hours donated by each volunteer, as well as the progress that the children make during the year.

How would you describe the Chapter One programme?
Important, impactful and fun! The relationship with the Chapter One team is very positive and I would absolutely recommend the programme to other companies.
HOW CAN COMPANIES GET INVOLVED IN CHAPTER ONE?
Chapter One's virtual, time-efficient, flexible model for volunteering will enhance your company's employee value proposition, whilst fulfilling CSR commitments around education, social mobility and inclusion. Employees can:

- volunteer online directly from their desks with no travel
- make a direct impact on the lives of disadvantaged children
- support local communities across the UK
- improve their own well-being by helping others
- reconnect with your company's social purpose

If you're interested in joining us, we'd love to hear from you! You can contact us by emailing sarah.taylor@chapterone.org.