20 April 2023
Why we chose to partner with Chapter One
Alison Walker, education lead for Deloitte 5 Million Futures
---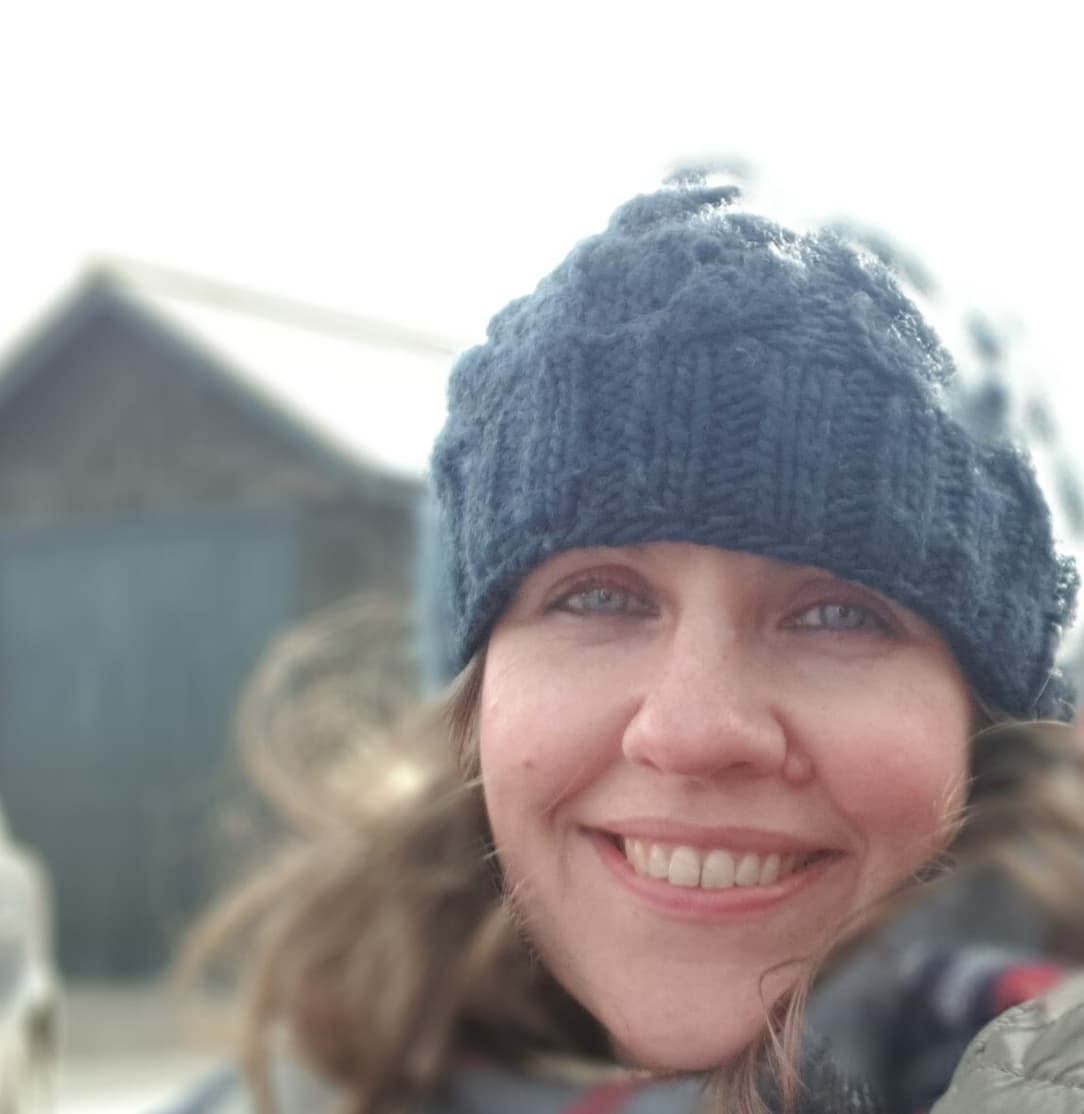 Alison Walker is the Deloitte 5 Million Futures (5MF) education lead. Deloitte's 5 Million Futures social impact initiative focuses on removing barriers to access education, employment and skills opportunities. As part of the 5MF education programme, Deloitte works with 35 schools across the UK and with a number of strategic partners, like Chapter One, which provide them with education-focused volunteering opportunities for their employees. Deloitte is in its second year of partnership with Chapter One, supporting 100 volunteers to read online weekly with struggling young readers in Doncaster primary schools.
Why did you select Chapter One as a charity partner? What were your criteria for choosing us?
Our partnership with Chapter One was a response to the COVID lockdowns during which our schools-based volunteering stopped overnight. We were looking for a fun, accessible, virtual opportunity to keep our people engaged with 5MF and supporting children and young people. Clearly we were then aware of the strong need for learning recovery for children after the first school lockdown, and we also really wanted to support something in an area of the country where we didn't have an office. Chapter One ticked all of those boxes in the sense of it being fun, easy to do, and enabling us to support an area outside of the big towns and cities where our people might work. Because it's virtual, our people can easily make an impact in 30 minutes a week.
While Deloitte has always supported employability and skill sessions in schools, Chapter One also gives us a chance to work with children at the beginning of their educational journey and in a way that is aligned with the national curriculum.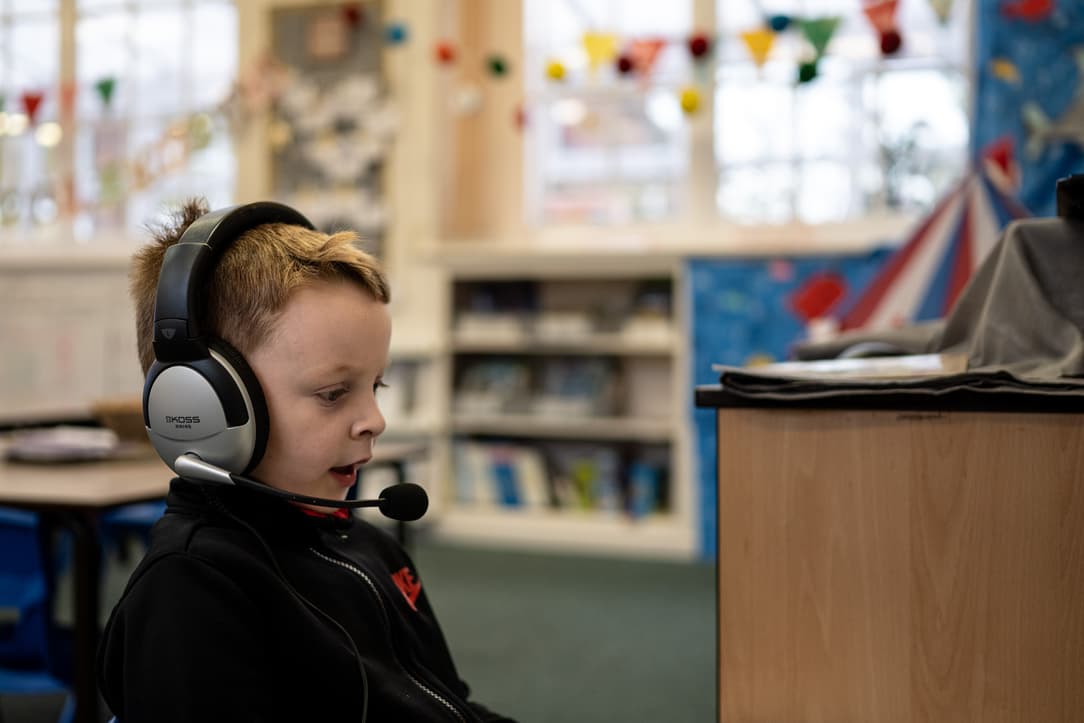 What feedback have you had from your volunteers?
Our volunteers love Chapter One! They love the way it breaks up the working week, a chance to try something new. For me, personally, as programme lead, it's lovely to see our employees wanting to do their best for the pupils and the smiles that being a Chapter One online reading volunteer puts on their faces. It's not just about reading, it's about listening to a 5-to-6 year-old and seeing the world through their eyes. It also gives our staff a chance to apply their skills to a different area. Many of them work with clients where they need to break down concepts and provide solutions to adults who are experts in their fields. Chapter One challenges them to find ways to communicate with a completely different audience and to describe things really simply.
How do you demonstrate the impact of the Chapter One programme?
Chapter One is a simple and measurable programme for us to be able to report on. We report annually on our social impact activity by counting the number of young people's futures that we've impacted. So in the case of Chapter One, we are easily able to report on the number of pupils that our volunteers have read with and the number of volunteer hours. Chapter One offers the opportunity to tell a great story to help engage our people internally as well as promoting the work of the charity, and the part we play in it, externally.
Would you recommend the programme to other people?
Without a doubt. Everything is provided for you - the safeguarding checks and volunteer training are all managed by the charity. The Chapter One reading platform that you use to read online with a child is brilliant and it also has a wide variety of resources to support the volunteer journey. The additional lovely tips and communication that the charity provides our volunteers, and us as their coordinators, on a regular basis are great too. We have built a bit of a team around it internally at Deloitte, with our Chapter One volunteers bonding over their involvement with the charity. Our employees are supported by us but also by the Chapter One team, which makes it really easy for our volunteers to do it during their working week. I would say from whatever aspect you're looking at it as a company - whether it's to positively impact children and young people, develop your own staff's skills, or to share a great story - Chapter One just works. Working with the Chapter One team is fantastic - they are great at what they do and we are grateful for how well they support us.
As well as coordinating the Deloitte team of volunteers, you are yourself a Chapter One online reading volunteer. What motivated you personally to volunteer?
Reading was everything to me as a child. I loved it and I still do even though sometimes it feels like I need to surgically remove my phone from my hand! It's still right up there for me in terms of how it stimulates imagination and language and helps you construct arguments and form opinions. I was very lucky to have parents who read to me, practiced with me and took me to the library. I also feel it's a wonderful thing to be able to talk to a child of Chapter One age. I don't have kids myself so it's lovely to interact with them and hear what they have to say about the books and the pictures, and how they make the stories almost bigger than they actually are. And clearly it's great to see how they progress over the year that you read with them. Sometimes things will go really smoothly and other times they just won't be interested. Finding a way to work around that is a really nice, positive challenge to have!
HOW CAN COMPANIES GET INVOLVED IN CHAPTER ONE?
Chapter One's virtual, time-efficient, flexible model for volunteering will enhance your company's employee value proposition, whilst fulfilling CSR or social value commitments around education, social mobility and inclusion. Employees can:
- volunteer online directly from their desks with no travel
- make a direct impact on the lives of disadvantaged children
- support local communities across the UK
- improve their own well-being by helping others
- reconnect with your company's social purpose
If you're interested in joining us, we'd love to hear from you! You'll find out who we currently work with on our partners' page.. You can contact us here or email sarah.taylor@chapterone.org