01 June 2023
Volunteers' Week 2023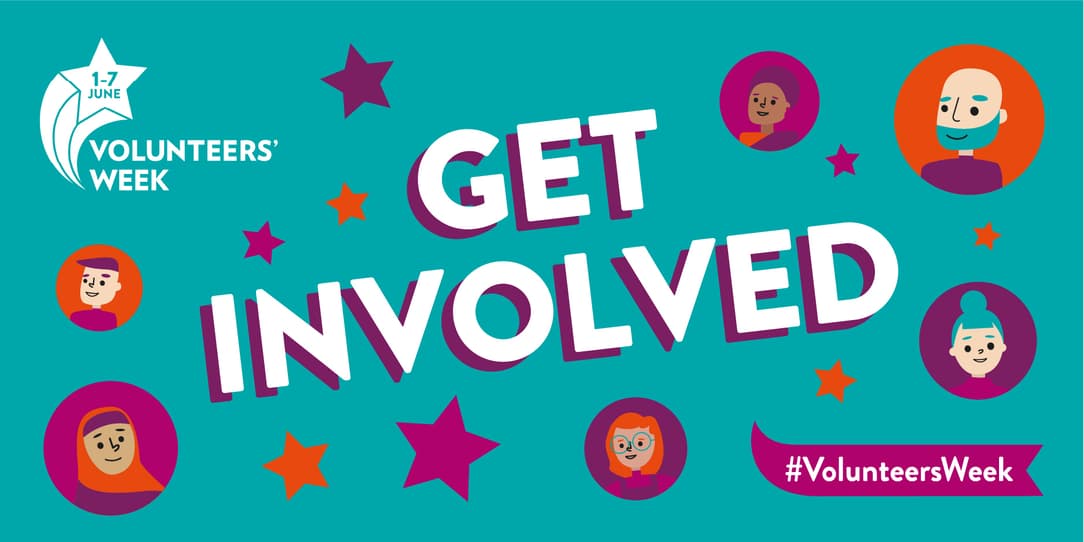 Chapter One celebrates Volunteers' Week 2023
Today is the beginning of Volunteers' Week 2023 (1-7 June), when Chapter One joins thousands of charities and voluntary organisations recognising the contribution volunteers make across the UK. With this year's theme of 'Celebrate and Inspire' we hope to encourage people to get involved in volunteering in whatever way works for them.
The contribution of volunteers is often unseen and unrecognised by many, visible only through the incredible impact of their volunteering, so taking the time during Volunteers' Week to celebrate their efforts and all they contribute to our local communities, the voluntary sector and society as a whole has never been more important.
A report by the National Council for Voluntary Organisations (NCVO) shows that there are signs that volunteering is in decline but that online or virtual volunteering is here to stay and results in impressive levels of volunteer satisfaction - something we can testify to at Chapter One! Our volunteers consistently tell us that giving 30 minutes of their time a week to read with a Chapter One child gives them a sense of wellbeing, reduces their stress levels, boosts their productivity, connects them to their colleagues and fosters a positive attitude to their work and employer.

This Volunteers' Week Chapter One will be celebrating our 2,000 online reading volunteers by showcasing their work and giving thanks on our social media platforms. Then, on 22 June, we will be celebrating their individual and collective achievements at a special reception hosted by our founding partner Janus Henderson Investors - and the presentation of some awards!
Chapter One's executive director, Emma Bell said: "Volunteers' Week is a chance to celebrate and recognise the fantastic contribution our volunteers make. The stories they share with us about the way they see reading confidence blossom in the children they support each week, are truly inspiring and special. Thank you all SO much!'
Luca Gissi, an online reading volunteer from Morgan Stanley Investment Management, said: "I am so happy to be one of these volunteers! Being able to help children from disadvantaged backgrounds to improve their reading skills feels so right. It is extremely gratifying seeing how quickly these pupils improve and the real impact you can have on their lives. It is truly a fulfilling experience. I would recommend that anyone participate in this programme!"
Hayley Blake, HR Director of Diversity, Inclusion and Employee Engagement at SUSE Software Solutions, said: "It can be very difficult to find opportunities to volunteer with children because it's usually face-to-face and the safeguarding checks and school environments can make it more challenging to set up. The virtual Chapter One model, and all the support it gives around administration and safeguarding, remove those issues for professionals who would like to use their volunteering hours in a school setting."