26 July 2023
Why we chose to partner with Chapter One
Matthew Nice, executive director of the corporate office at Lotus Group
---
Matthew Nice is the executive director of the corporate office at Group Lotus. Lotus is in its first year of partnership with Chapter One, supporting young readers in London primary schools in the boroughs of Camden, Haringey and Tower Hamlets.

Why did you choose to work with Chapter One?
A fundamental part of Lotus's ESG programme is inspiring the next generation and the work that Chapter One does speaks perfectly to that element of our strategy - engendering reading enthusiasm to improve literacy standards, and fostering a joy for reading to empower children throughout their life. For very little effort on our part, we can help to have a positive impact on the community and to inspire enthusiasm and passion for reading in the next generation.
When you look at it collectively, but also on an individual level, you can see the direct impact made by the time invested in those half-hour reading sessions with Chapter One children. With other community activities there can be a level of detachment, but with Chapter One the feedback loop is really direct. You have week-to-week contact with an individual child and you see their development and enthusiasm grow on a weekly basis. For me, personally, this has been fantastically rewarding. Then, collectively as a business, we can see clearly the hours that our employees have volunteered and the impact that it's had on the students involved.
The programme's use of technology, and the way that it is structured, means that Lotus employees, at the drop of a hat, can be in a 30-minute one-to-one reading session with a child in a school in a different part of the country. The technology works really well; Chapter One has developed a powerful tool that enables volunteers to build up a great relationship with the children they read with.
What motivated you personally to volunteer?
In many ways, it is an enjoyable break to the working day. All of us can be guilty of getting stressed by the day-to-day demands of our roles and the sessions provide a great opportunity to detach ourselves for just half an hour a week – often providing some much-needed perspective. It's a relatively small commitment, but one that has a direct, positive impact on both sides of the relationship. It's been a genuine pleasure to be involved with the programme so far and to see the 1:1 impact of our sessions in terms of my pupil's confidence and overall reading-level. We have also built up a good relationship over the weeks, and it has been extremely rewarding to see her enthusiasm for reading growing over time.
How have you found the support from Chapter One?
It's been really impressive! The setup is very good. It's clear that a lot of care and thought has gone into the design of the Chapter One platform. There have been a few technical issues in terms of the sound quality, and it can sometimes be quite hard to hear my student, but this is because of the classroom environment rather than hardware issues. For any technical issues, the chat support mechanism is there and it's really responsive.
Would you recommend Chapter One to other organisations?
That goes without saying! It's been a genuine pleasure to be involved with the programme, and I wouldn't hesitate to recommend it to others.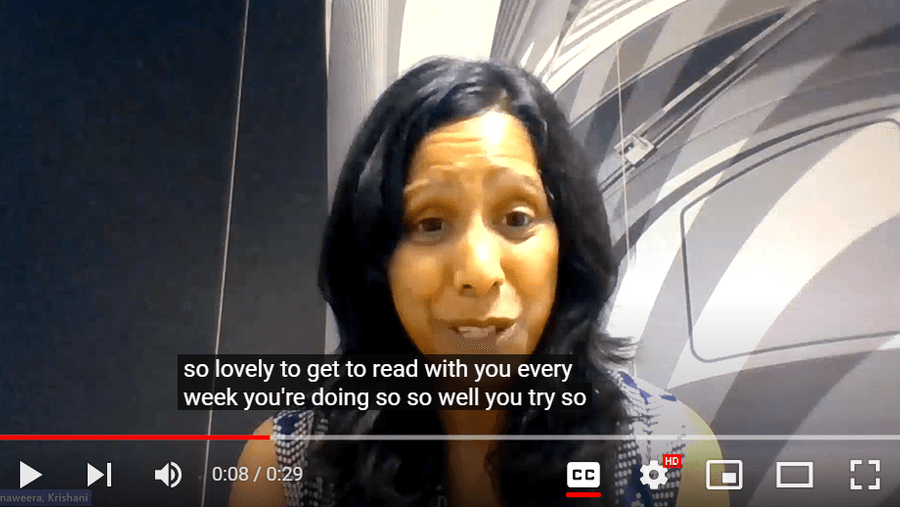 Below: The children in Emerald class at Harbinger Primary School, Tower Hamlets, were over the moon with their snazzy Lotus water bottles, presented to them in celebration of a wonderful year of reading together!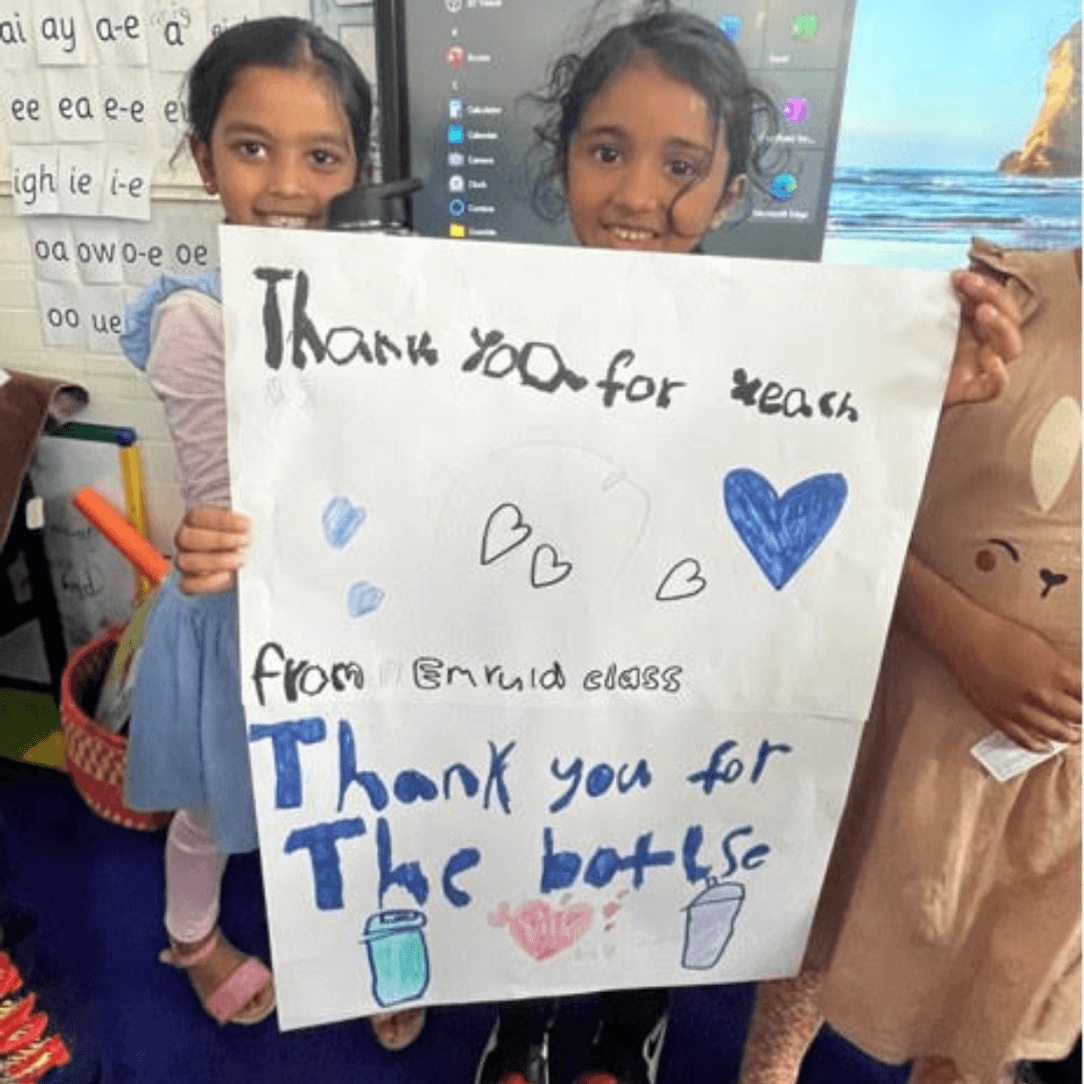 HOW CAN COMPANIES GET INVOLVED IN CHAPTER ONE?
Chapter One's virtual, time-efficient, flexible model for volunteering will enhance your company's employee value proposition, whilst fulfilling CSR or social value commitments around education, social mobility and inclusion. Employees can:
- volunteer online directly from their desks with no travel
- make a direct impact on the lives of disadvantaged children
- support local communities across the UK
- improve their own well-being by helping others
- reconnect with your company's social purpose
If you're interested in joining us, we'd love to hear from you! You'll find out who we currently work with on our partners' page.. You can contact us here or email sarah.taylor@chapterone.org