19 April 2023
How do you champion social mobility in your social value/CSR strategy?
Raising the aspirations of young primary age children plays a vital role in improving social mobility
---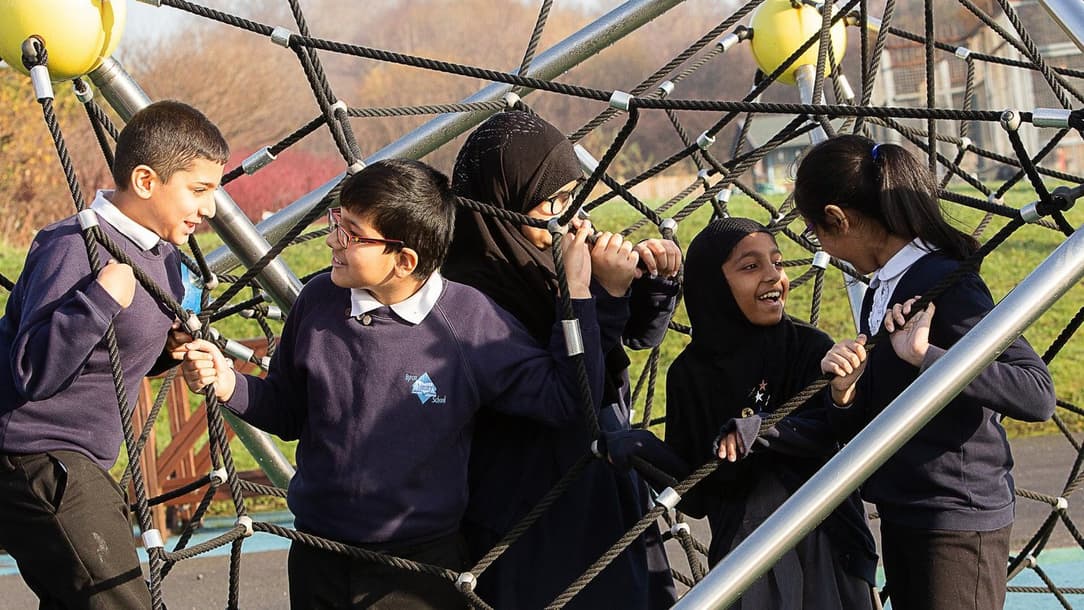 Social mobility in the UK is lower than in all major EU countries, with disadvantaged individuals less likely to climb the income ladder, and the more affluent tending to stay at the top. This has been exacerbated by recent rises in inflation and drops in real pay for low income households (Goldman Sachs 2022).
Disadvantaged young people have been particularly badly affected by the pandemic and the cost-of living crisis. The Sutton Trust predicts that relative income mobility levels in the UK could fall by as much as 12%, driven by big differences in Covid learning loss in schools. Again the UK compares badly with other developed countries.
What can businesses do to improve social mobility?
The global skills shortage post-Covid has given careers outreach programmes in schools a new momentum, with many companies running their own or collaborating across sectors. Mentoring programmes, work experience and employability skills can help to create a more even playing field for secondary pupils, but it is also important to raise the aspirations and confidence levels of children in primary schools.
Case study: Ocado, Inspiring the next generation of engineers
Our corporate partner, Ocado Group believes that the future of engineering starts in the classroom. They took three women engineers to meet a class of 7- and 8-year-olds at one of the primary schools on our reading programme. At the start of the session, the teacher asked each child to draw and name an engineer so they could find out if they naturally thought of engineers as men or women. The results were inspiring! Watch the video…
Reading for pleasure and social mobility
Reading for pleasure is not just proven to be good for our wellbeing and mental health, academic studies have identified a clear link between reading for pleasure and a child's development and subsequent life chances (Centre for Longitudinal Studies, 2013). Another study calculated that if all children read for pleasure daily, their lifetime earnings potential would increase by £57,500 (WPI Strategy and British Land, October 2021).
Sadly, not all children have books at home or parents/carers that read with them, and that's where Chapter One UK (formerly Innovations for Learning/TutorMate) comes in. The 5- to 7-year-olds on our programme show a marked improvement after reading weekly with the same adult for just thirty minutes a week. In the 2021-22 school year their reading progress improved by an average of 3.9 levels out of 9 and 79% of teachers said their reading confidence had improved.
Hina Shah, headteacher of Earlsmead Primary School in London, explains how our online reading volunteers can actually improve social mobility, "The difference the volunteers make is real, it is almost immediate, especially with Year 1, and it is transformative to a child's educational experience and, ultimately - and I don't say this with any exaggeration - to their life chances."
David Taylor, year 1 teacher, Horton Grange Primary School, Bradford, adds, "It's not just about teaching them to read, it's about their overall confidence. Being so young, especially in year 1, if their confidence is knocked, then they can find it really difficult to catch up. If they're given that boost of an extra half an hour a week of someone reading with them, an adult's time dedicated just to them, then it really does have the power to transform their lives."
Food services and facilities management company, Sodexo, was awarded silver in the innovation category of the 2022 UK Social Mobility Awards for its support of the Chapter One online volunteer reading programme. Sodexo employees participate in the programme which is also supported by Sodexo's charitable foundation, Stop Hunger. The foundation goes beyond food aid by providing those facing disadvantage the means to train, work, produce, gain an income for a decent and healthy life, and literacy is an important part of that.
If you'd like to find out how Chapter One UK (formerly Innovations for Learning/TutorMate) could support your social mobility objectives, do get in touch with our Business Development Manager, Sarah Taylor at sarah.taylor@chapterone.org.