19 July 2023
Developing our library of online stories
Help us engage and inspire Chapter One children with new stories for our library!
---

Donate to our Summer Appeal and make a vital contribution towards our library of online stories
Your support for the Chapter One Summer Appeal could make a vital contribution towards developing our library of online stories, which are at the very heart of our programme and the tailored reading support that we will provide to each of our 3,000 children next year.
The books on our platform do so much more than provide the means by which children can practise and develop their reading skills. Chapter One stories seek to engage, enthuse and inspire the children that we help. They provide a window into the worlds of others, as well as mirroring them and their communities. They raise aspirations and - above all - seek to develop a love of books and reading which will set children up for success at school and beyond. With new children and schools joining the programme each year, we need to continually develop new stories so that they are fresh and align with the very latest guidance from the Department for Education.

The development process involves scoping out story ideas and themes through our network of authors and illustrators and then commissioning them to write the text and create illustrations. The authors are guided by Chapter One on the sentence structure and range of sounds that are appropriate to the intended Year 1 or 2 audience. Finally, before the story can be added to our reading platform, they need to be reviewed by an early literacy expert to make any necessary changes and determine the correct reading level.
Creating the new stories that meet all of this criteria is a big task and one for which we would welcome your financial support!

The cost to develop one new story is £3,000. Our fundraising target is £12,000 to allow us to create four more stories for Chapter One children in the new school year.
Look inside the Chapter One library!
Here are two stories we recently added to the Chapter One reading platform.
Dinosaur Detective

Dinosaur Detective is the true story of Mary Anning (1799-1847) who made important fossil discoveries, but because she was poor, uneducated, and female she was not given the fame and recognition she deserved. In recent years, an 11-year-old girl has campaigned successfully to have a statue built to honour Mary Anning.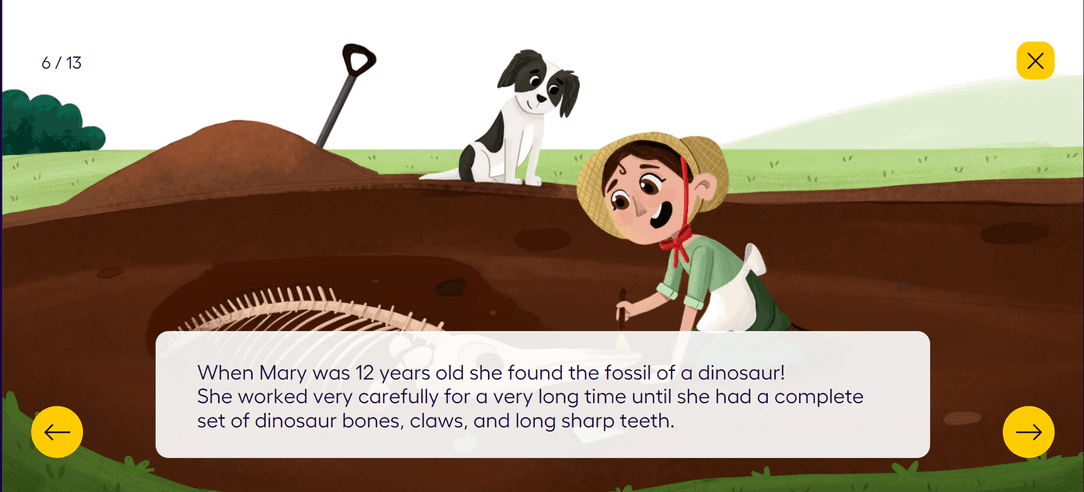 The Castle
This story of a British Asian family visiting Skipton Castle in Yorkshire was designed to reflect the location and backgrounds of our young readers - this year we have supported over 500 children from the Yorkshire cities of Bradford, Leeds and Doncaster. Gita and Eddie enjoy a day at the castle with their Granny where they explore the various rooms and imagine what life was like for its medieval inhabitants.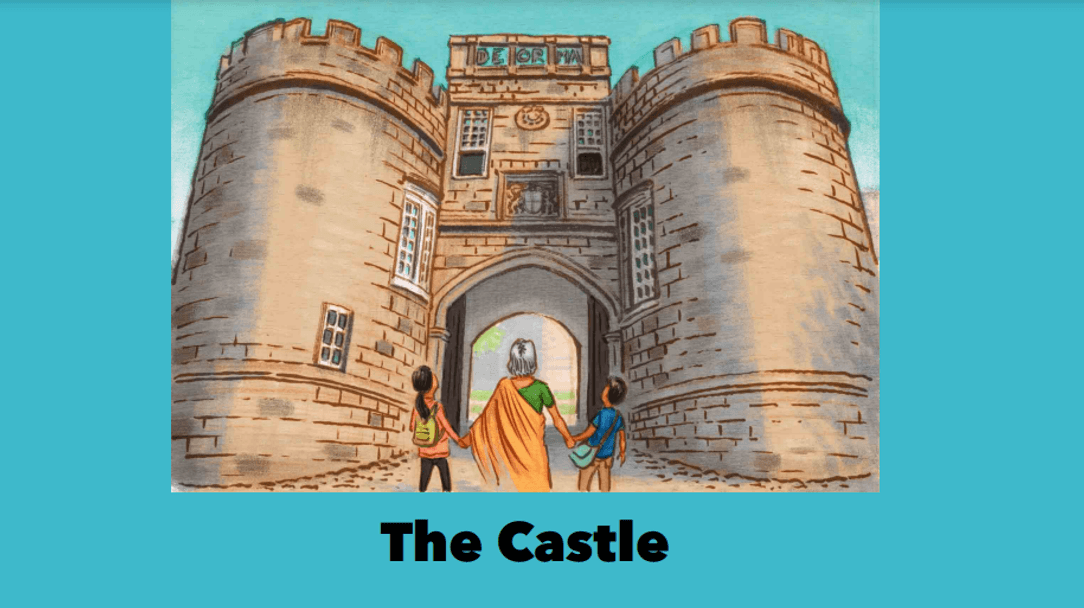 Any newly commissioned titles will also be available to read from our Global Free Library, a free and inspiring resource for children and families launched by Chapter One this year that celebrates the world's diversity.

No donation is too small to help us cover these costs but why don't you and your Chapter One volunteer colleagues organise a summer fundraising activity or event to help us smash our target? It could even have a literary theme! Click the button below to get some ideas - it'll be great for community building at work too!