10 October 2023
Take 10 to Read for World Mental Health Day 2023
Boost your mood and escape the cares of the day by taking time out to read
---
Chapter One team members share how reading supports their mental wellbeing
10 October is World Mental Health Day and at Chapter One we are throwing ourselves behind the National Literacy Trust's campaign to call on the nation to #Take10ToRead. The campaign promotes the wellbeing benefits of reading, something we are passionate about at Chapter One.

"Reading can help you relax, boost your mood and escape elsewhere – and it doesn't have to be a book. It could be the post-match analysis of Saturday's football game, an interview with your favourite actor, DIY hacks or even recipes. Reading something that interests you can transport you away from day-to-day life." - National Literacy Trust

Anna Blain, Head of Programme Delivery and Engagement
I like to "Take 10" to read as often as possible! My favourite author is probably Lisa Jewell at the moment as I love a good "on the edge of my seat" thriller! I also love books that make me laugh out loud and books that make me think about things differently....so this year Lessons in Chemistry by Bonnie Garmus really had me chuckling and I learned a few things too! I just loved her way of personifying a dog!
My favourite reading spots are on a comfortable chair at my bedroom window overlooking the garden, next to my sunset photo and on a dry, warm day, actually in my garden sitting amongst the vegetation!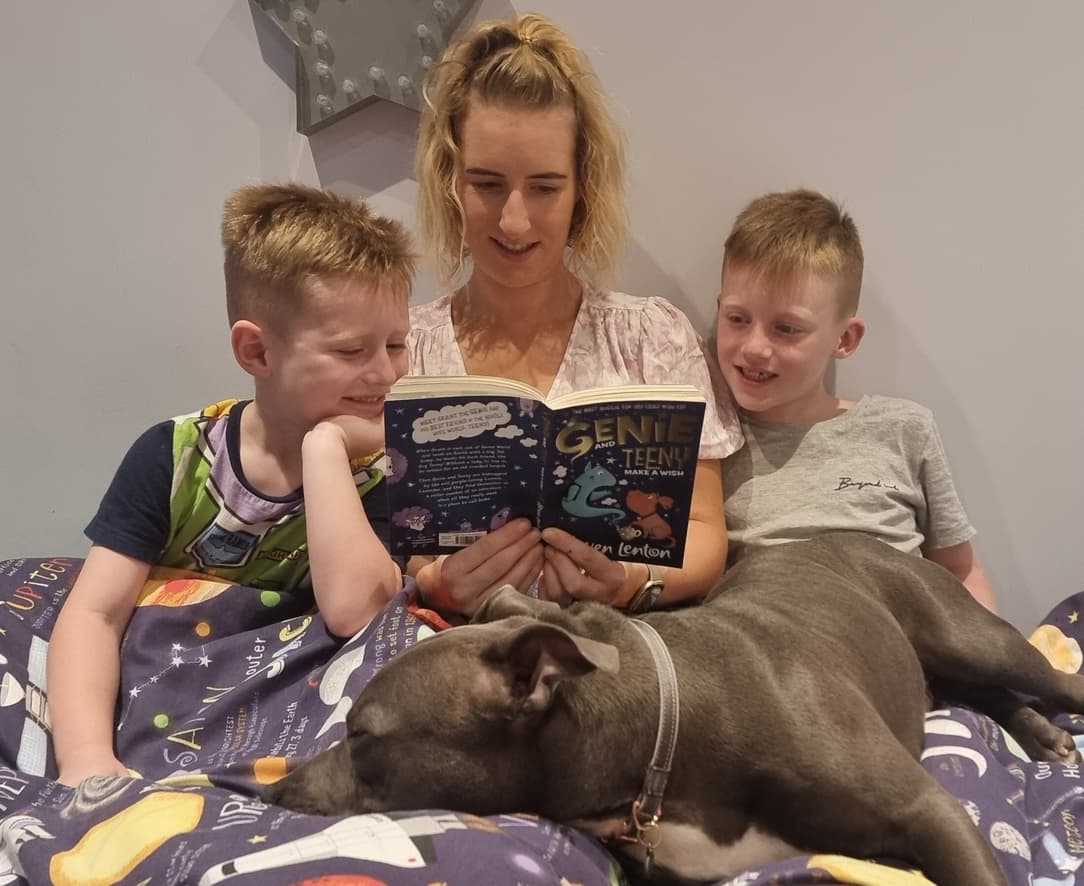 Lauren Foster, Programme Manager - Doncaster
I know the benefits of reading as a family are huge. Whatever has happened during the day, nothing resets our mood, relaxes us, and brings us together as a family more than a bedtime story. At the moment we are reading The Genie and Teeny series by Steven Lenton as they make us laugh!

Ateeka Meer, Senior Programme Manager
If I know I'm going to be travelling on public transport, I always pack a book. On the tube or a bus, I can gift myself a little break and take the time to disconnect from work emails and escape into another world. Reading is a happy place for me, a reminder of how vast the world is and how much there is to learn and experience. That said, my favourite reading time tends to be reading out loud to my daughter - we share books with a passion. It's quality time connecting over children's fiction and stories that stretch your imagination as well as educate you about the depth of people, life and relationships.
My favourite book full of hope and humour is The Boy, the Mole, the Fox and the Horse by Charlie Mackesy. It was a gift I received during the pandemic.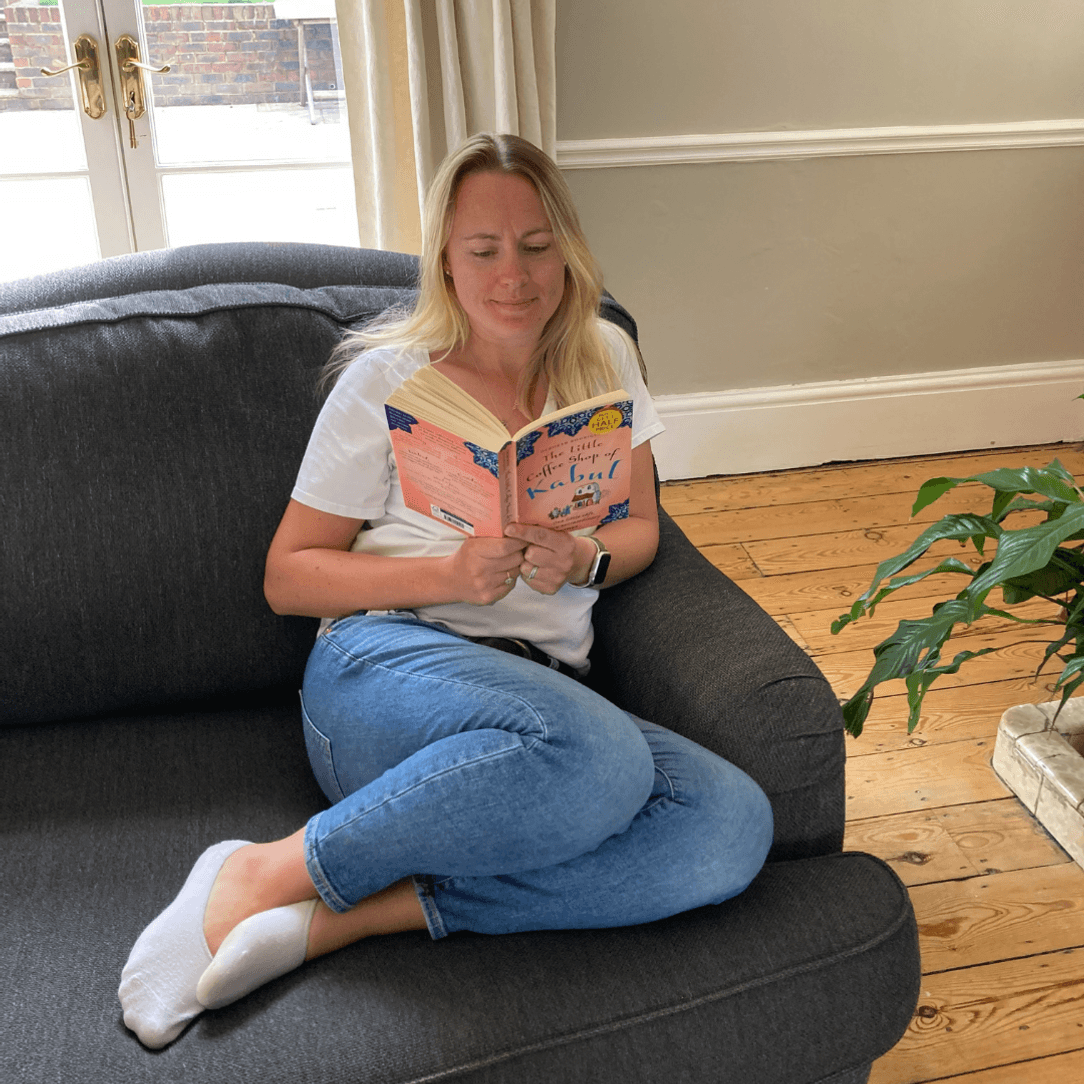 Christina Pembrey, Programme Manager - East Sussex
I absolutely love escaping into reading a book but once I start, I just can't stop! I have to save a really good book for when I have time otherwise nothing else gets done! My favourite books to read are fictional stories that are set in other countries as I love learning about the world whilst being absorbed in a book.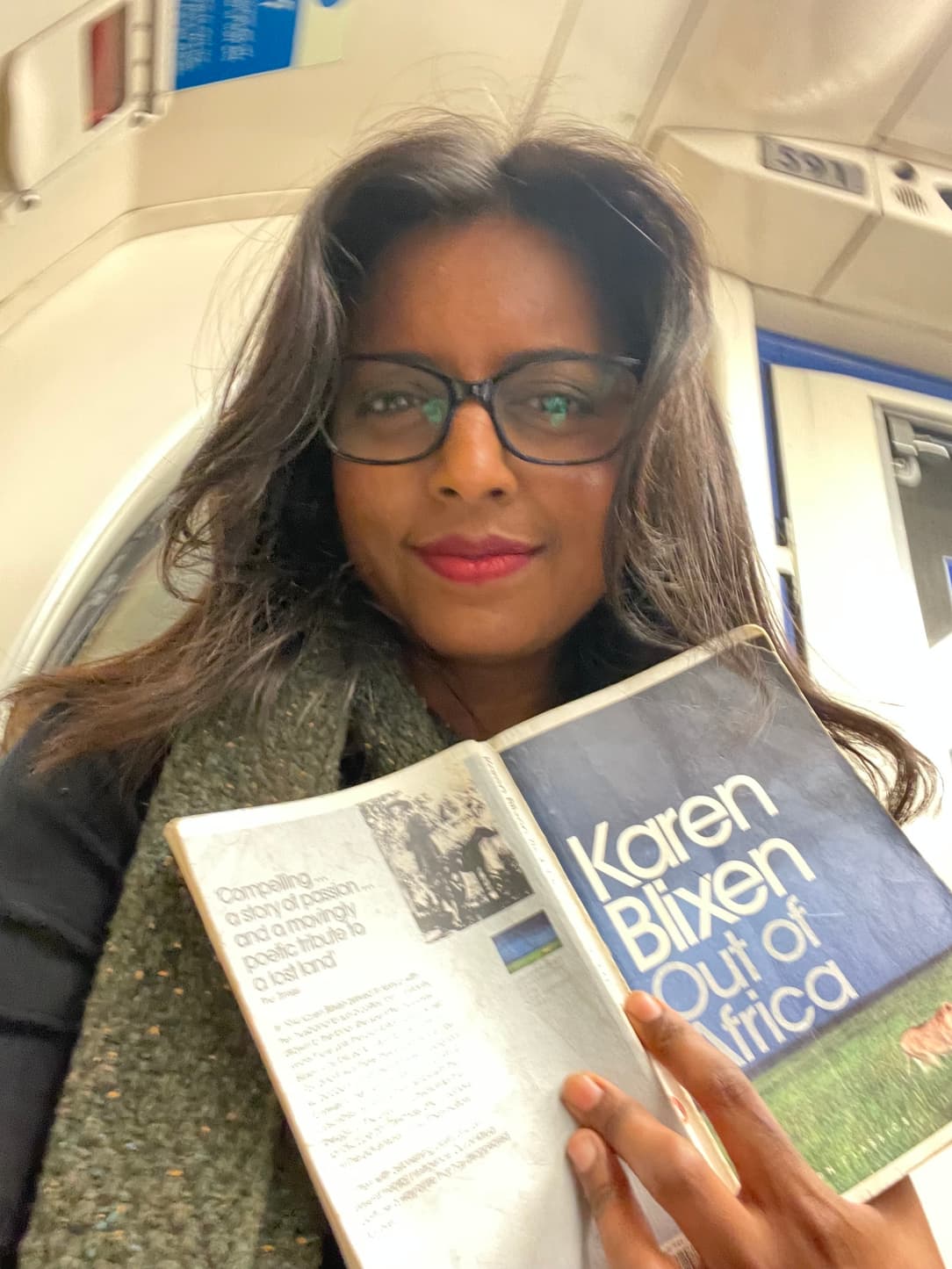 Davina Ramen, Programme Manager - London
Reading is my escapism, coffee in hand and a small space to squash myself into on the tube. I almost set myself up for it - a small chat with the coffee stall staff first, a wave to the familiar tube staff as make my way down the escalator, book in hand. At that point, all the daily cares completely melt away. Now it's my time, and only my time, to get lost in the pages!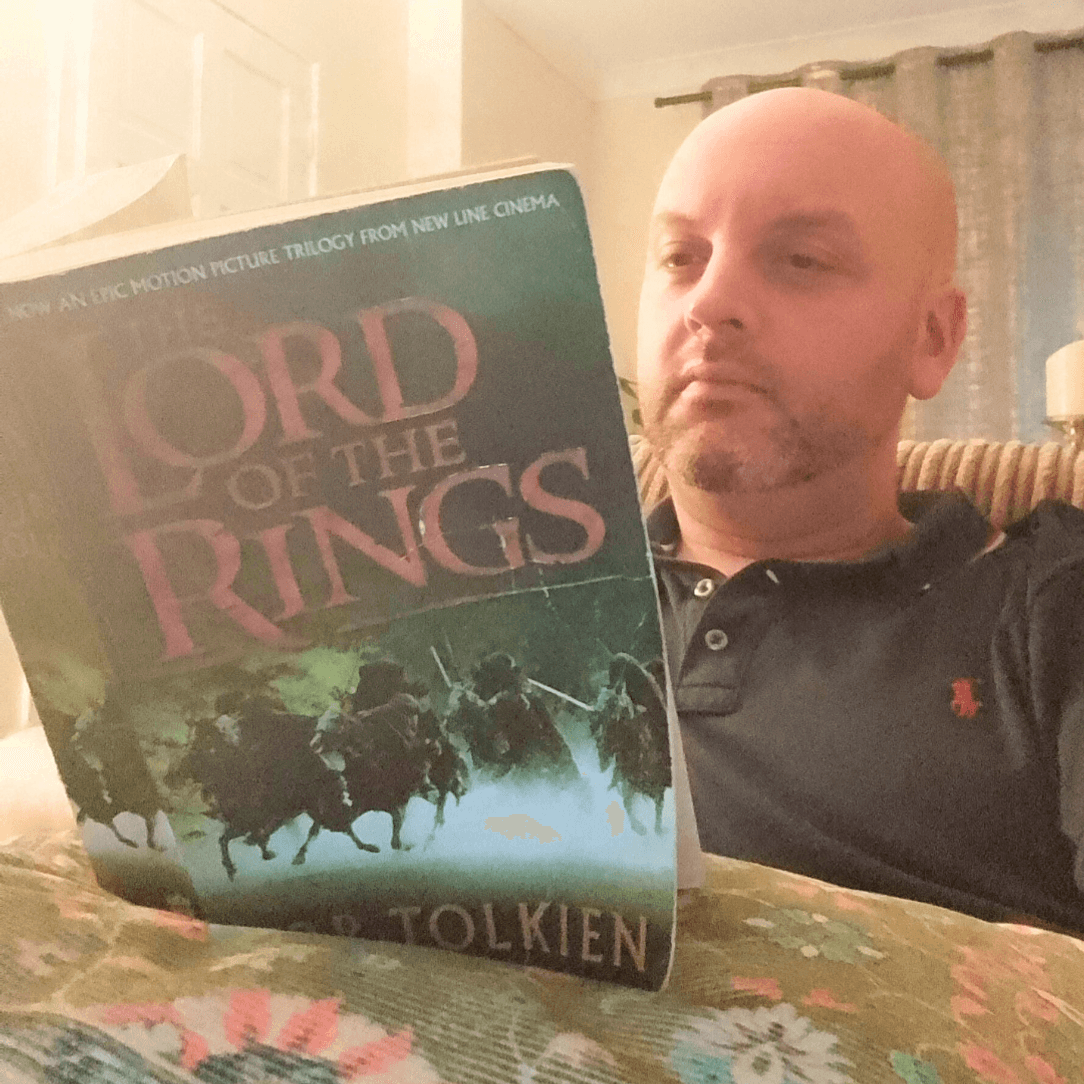 Andy Smith, Team Leader, IT & Chat Helpdesk
I've always loved science fiction and fantasy, and my favourite, which I can read over and over again, is the classic J.R.R. Tolkien Lord Of The Rings - Gollum remains my favourite fictional character of all time! When I've had a stressful day, it's great to be able to escape into the world of Middle-earth.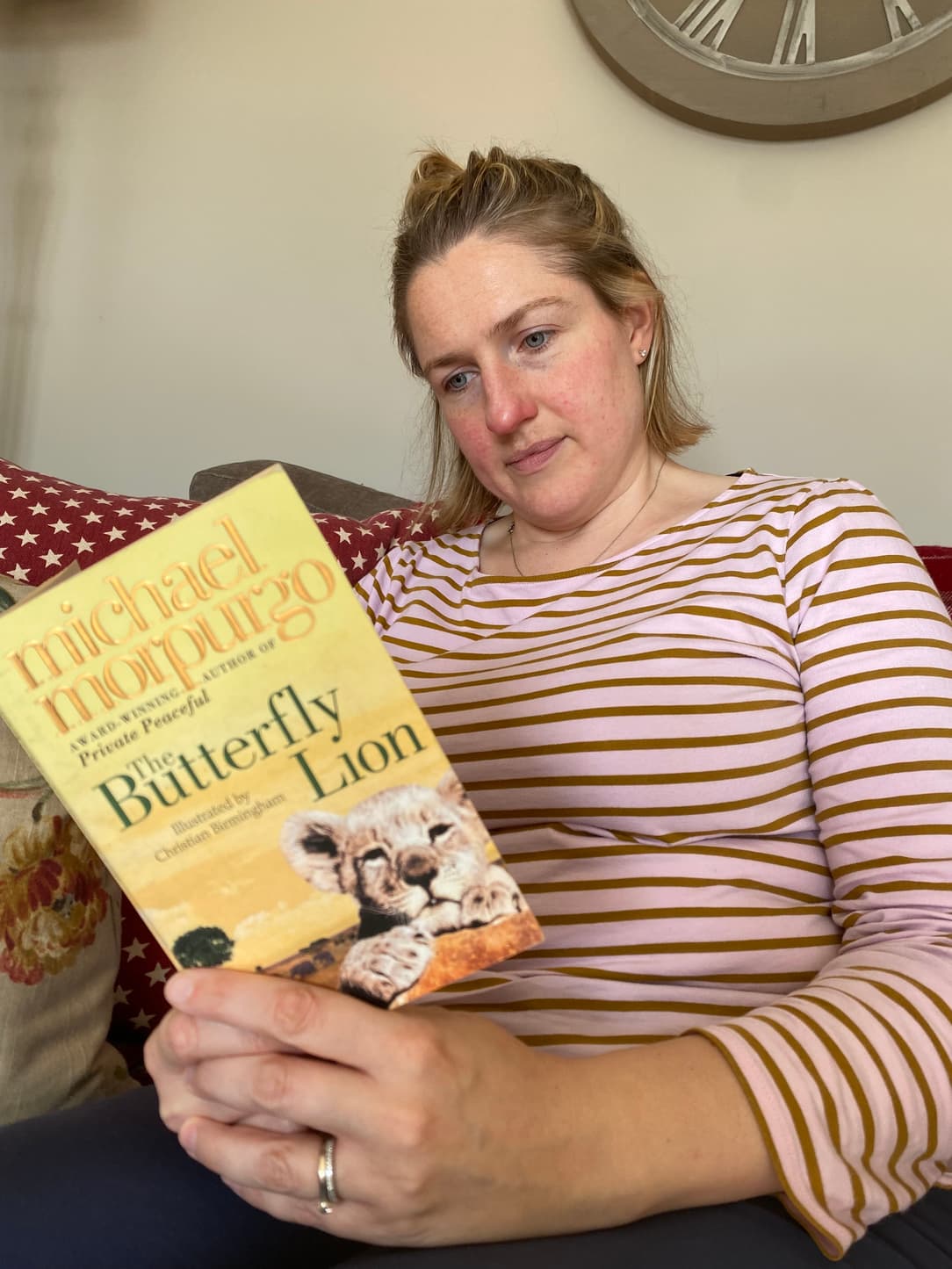 Kathryn Taylor, Schools Development Manager
Reading transports me to another world where I do not have to think about the stresses and worries of everyday life. It is my favourite type of mindfulness.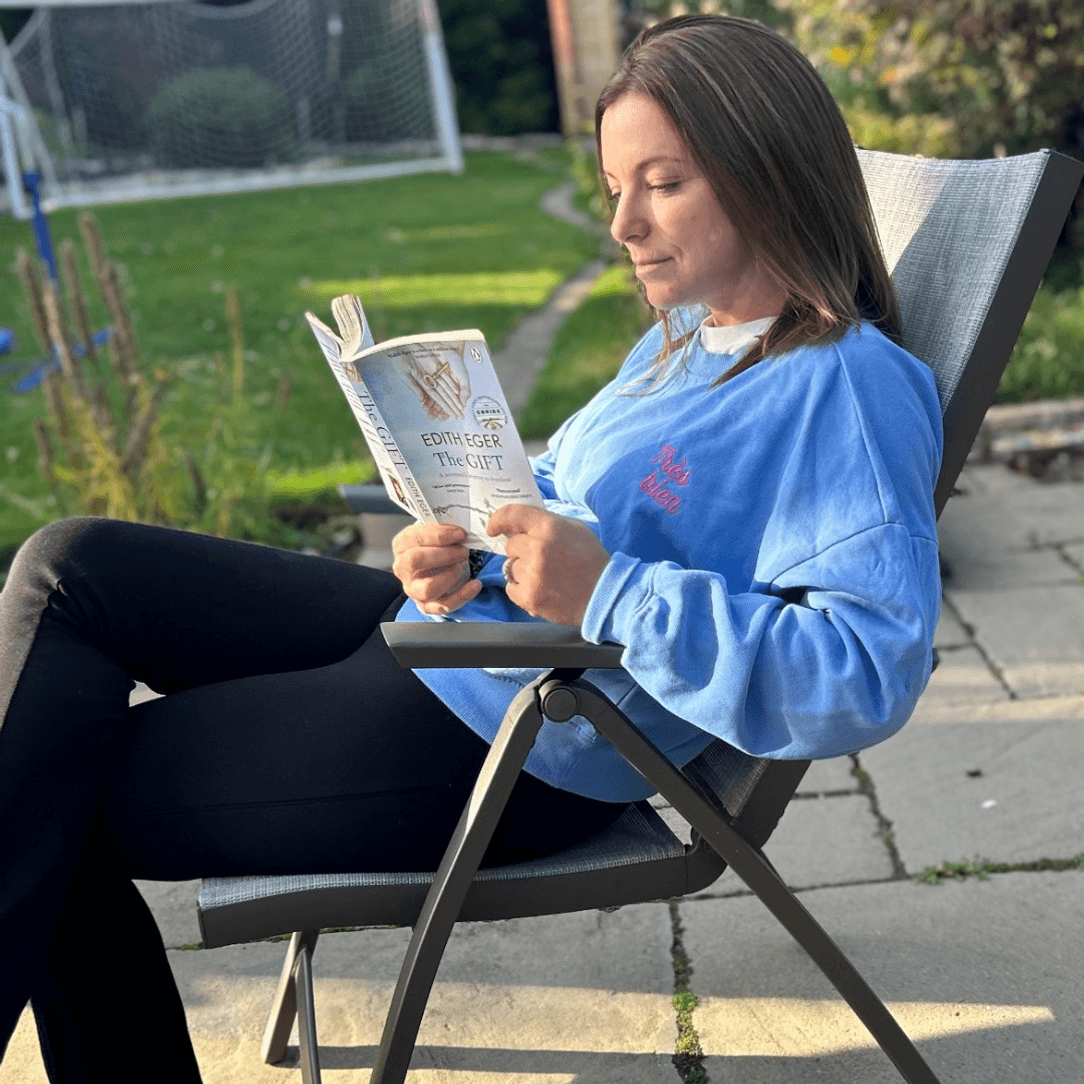 Lynsey Taylor, Programme Manager - London
I enjoy reading sitting in my garden whilst the weather is still warm enough. Here I am grabbing ten minutes peace to read The Gift - 14 Lessons to Save Your Life by Edith Eger.