09 December 2022
Why I volunteer - Krishen Vaya, Ocado Group
Intuitive, fun and impactful
"With Chapter One, I know I'm making an impact. I'm seeing it, literally making it directly, which is incredible"
---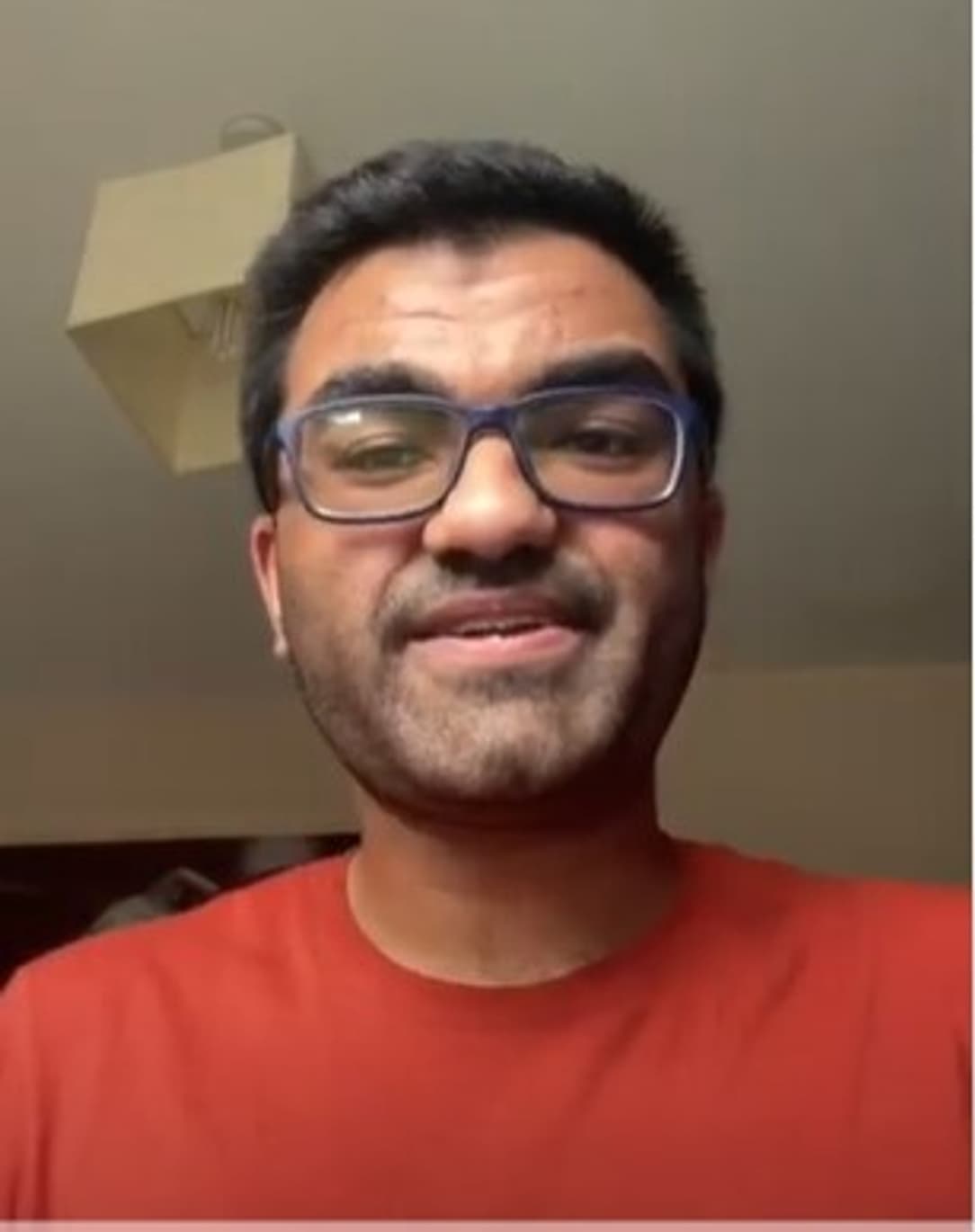 Why did you sign up for the Chapter One Online Reading Volunteers programme? What spoke to you about it?
The opportunity was put out within Ocado Group on our intranet. For me the key selling point, I'll be honest, is that the material is all provided for you online because my biggest worry was, 'Am I going to have to do lesson planning? Am I going to have to find everything and then share my screen?' And I thought that could be quite difficult because I'd worry about the content being engaging and not boring. But the Chapter One platform is incredible because it's all there for you. I think whoever's created that platform deserves a medal because they made it so easy to use!
The fact that you have on-demand support, if anything goes wrong, is great and it's so easy to schedule reading sessions. You are linked up to the classroom calendar, which saves the teacher time because all you've got to do is just look at the calendar and book the session in. The flexibility is brilliant - if something comes up, you can quickly reschedule a session on the platform. Being able to give immediate feedback to the class teacher over the platform is also really good. You can tell them if the pupil is doing well, or suggest areas to work on.
How's the experience been with your young student?
I joined the Chapter One Online Reading Volunteer programme in October-November 2021, reading online with a little girl in Byron Primary School in Bradford. To start with, she was excited and enjoyed reading the stories, but then it got to the point where she wanted to play more of the games and do more talking. When she feels less motivated, I say we can play a word game as long as we just read four pages first and I build in rewards like the reward stickers and high fives. She loves that! I've noticed her levels of motivation depend on the time of day we read together too. I have found it better to schedule a session with her at midday rather than closer to the end of the day when hometime beckons.
Have you got any funny stories or special moments you can share?
A highlight was in February-March time when we worked together making up our own story. Using a special feature of the Chapter One platform, I said, 'I'll tell you about my weekend, you tell me about your weekend, and then I'll type it out as 'our story' and ask you to try reading it back to me'. I told her how I had gone to the park and played some tennis. She then told me how she had made this cake and that cake, and started making a joke saying that I was 'Krishen cake' and she's a cake. And when she started using my name that's when I knew it was going well; she actually enjoys our relationship.
Has being involved in the programme changed your perceptions around child literacy or literacy in any way? Were you aware of the scale of the problem in the UK?
Seeing on the news about the impact of Covid and how children have fallen behind was a contributing factor to me signing up as a Chapter One volunteer. I wasn't fully aware of the literacy rates until that came up post-Covid. But tutoring makes you realise that you take being able to read for granted, and how much of a key skill it is in life.
What does volunteering with Chapter One give you personally?
It is a fantastic break in the working week. When you hear the child's voice, they're so excited and they're really keen to learn and it makes you shift your own mindset. You can tell by the tone of their voice that they are enjoying the session. And I think from a wellbeing perspective it's great because it allows you to calm down or destress - or even just focus - by helping someone else. When you donate to causes you don't know how much impact it makes. With Chapter One, I know I'm making an impact. I'm seeing it, literally making it directly, which is incredible. And then I think that, when you look at all the meetings and work we do over the course of a working week, spending just half an hour reading with a child is nothing in the grand scheme of things.
What tips would you give to any new volunteers in the first few sessions?
I would again say just how fantastic the Chapter One platform is. There's a practice session that's absolutely golden and there's a really useful resource about how to pronounce letters and use phonics. It's also good to make sure that you've been through all the different games to know how they work. And then once you've started reading with your student, try and remember what it is they enjoy reading and ask them for their thoughts. Do they like the look of this story, or of that story? I try and find a happy medium between directing my student and being led by her.
HOW CAN COMPANIES GET INVOLVED IN CHAPTER ONE?
Chapter One's virtual, time-efficient, flexible model for volunteering will enhance your company's employee value proposition, whilst fulfilling CSR commitments around education, social mobility and inclusion. Employees can:
- volunteer online directly from their desks with no travel
- make a direct impact on the lives of disadvantaged children
- support local communities across the UK
- improve their own well-being by helping others
- reconnect with your company's social purpose
If you're interested in joining us, we'd love to hear from you! You can contact us by emailing sarah.taylor@chapterone.org